Innovation, sustainability, workforce development are all must-haves as industry recovers from COVID-19
November 23, 2021
Innovation, sustainability, workforce development are all must-haves as industry recovers from COVID-19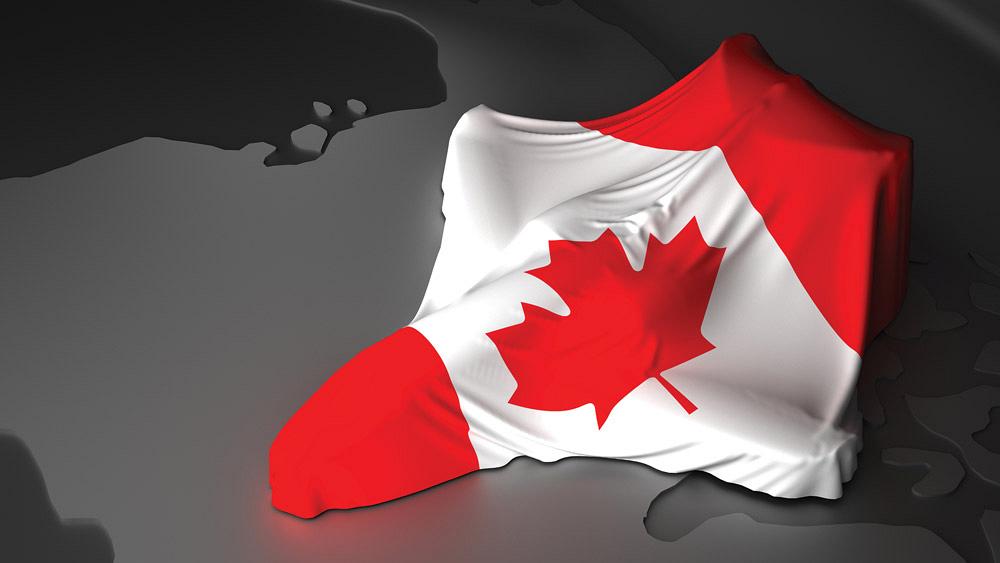 Aerospace is an international industry, and it has been since the beginning.
Everyone remembers the history-making Wright brothers and their flight of a powered, heavier-than-air aircraft (the Wright Flyer) on Dec. 17, 1903, near Kitty Hawk, N.C. What many don't realize is that this actually may not have been the first flight.
Some evidence suggests that French inventor Clement Ader may have broken this barrier as early as 1890. Even in the U.S. there are contemporary reports that Gustave Whitehead of Fairfield, Conn., may have achieved heavier-than-air flight in 1899.
The first flight in Canada took place Feb. 23, 1909, when the Silver Dart was flown off of the ice (naturally) at Baddeck, N.S., by its designer, J.A.D. McCurdy.
Aerospace Today
Today aerospace manufacturing is a pan-Canadian enterprise. Billion-dollar multinationals, and the SMEs they support, can be found in nearly every region and province.
Government and industry work together to strengthen the sector, because if they don't, they risk losing our nation's leadership position. Manufacturing employment in the sector has dropped by roughly 5 per cent, and its contributions to GDP have deteriorated by 4 per cent, all since 2012.
To maintain its currently lofty position in the world rankings — first in civil flight simulation, third in civil engine production, and fourth in civil aircraft production – the sector needs to do some work. The industry is simply too important to lose.
At the 2019 Paris Airshow, the Aerospace Industries Association of Canada (AIAC) issued a report recommending six key priorities for the industry:
Build the most skilled and talented workforce in the world.
Ensure Canadian aerospace SMEs thrive.
Innovate into growth areas, such as carbon-neutral flight and unmanned vehicles.
Make investments to maintain Canada's status as a world-class regulator.
Leverage the nation's role at the forefront of space.
Maximize defence procurement and government partnerships to drive industrial growth.
"It was June 2019 when we released that report, and part of the genesis for the report was that we were losing ground compared to our international competitors," explained Mike Mueller, AIAC president/CEO.
These six recommendations were part of the association's Vision 2025, and now that we have passed the halfway mark toward that year, they are as important as ever.
"I see those six recommendations as even more critical to keep working on today," said Mueller. The skilled labour item is incredibly important, and maybe even more so now coming out of COVID-19. We need a plan to help ensure that the small businesses are thriving and growing. A lot of small businesses have been pretty hard hit by COVID-19."
Mueller also pointed to innovation and sustainability, both red-letter line items in Vision 2025, as particularly important to stay ahead of that curve if we are to continue being world leaders in this sector.
Before this fall's federal election, the AIAC started down the path of its next target: the Aerospace Challenge 2050. The platform's goal is to protect the 235,000 direct and indirect aerospace jobs across Canada, and grow Canada's aerospace leadership across the aviation, space, and defence sectors. It also worked as a social media campaign designed to educate candidates for government and the public on the importance of the sector to Canada's overall economic health.
The AIAC's strategy covers all parts of the nation's aerospace sector.
Civil
A strategy is required to implement Budget 2021's funding, work with industry on a domestic and international travel restart plan, and invest to maintain Transport Canada's internationally recognized status for aircraft certification and regulation.
Defence
The AIAC is advising the government to maximize defence procurement and government partnerships to drive new industrial growth to build Canadian capability and capacity for the future.
Space
The association also sees an open leadership position at the forefront of the space industry that can be achieved with a fully costed and implementable plan that targets Canadian innovations to assist in climate observation and mitigation while growing our domestic industry.
"What excites me the most is that there is opportunity here. We have the ability to contribute to the economic recovery of Canada and create good-paying jobs in every region of the country," said Mueller. "When people think of aerospace, they think of planes, satellites, helicopters, and things like that. But I always remind people about the 235,000 jobs and families that we support across the country."
Sustainability
The AIAC wants to see Sustainability Technology Roadmap developed to map out Canada's role in the global transformation of aerospace to a green future across aviation, defence, and space.
Innovation
Innovation is needed to capture new opportunities, including carbon-neutral flight, unmanned aerial firefighting, multi-mission aircraft, and space-based Earth observation.
"These paths that we've laid out are even more critical now. If we are going to have aerospace contributing to the economic recovery in the country as we come out of COVID-19, which is a real challenge, we need to continue down the path we laid with Vision 2025."
Business Growth
To help ensure small and medium-sized aerospace businesses thrive and grow and can access funding, including Budget 2021 funds, in the short term a clear strategy is needed.
"We were pretty aggressive in our lobbying and advocacy leading up to the previous election, and we were pretty pleased that the government both identified aerospace as strategic, but also put some funding behind it," said Mueller. "That was a direct result of the advocacy that we were doing behind the scenes."
Mueller specifically identified $1.75 billion in new targeted funding for aerospace through the strategic innovation fund to support the sector's recovery and engage in sustainability. In addition, a $250 million fund was set up through the aerospace regional recovery initiative.
World's Most-skilled Workforce
Building talent will unlock tomorrow's potential. The ongoing success of Canada's aerospace industry rests on the strength of its highly educated, highly trained workforce. Increasing support for the world's most skilled workforce to retain our competitive advantage is key, said Mueller.
"The skilled workforce is incredibly important. And I think it's one of the biggest, both opportunity and challenge, that we have coming out of COVID-19 and for the next little while. When I'm talking to companies across the country, the one thing I hear most as we're coming through this recovery is finding that skilled workforce. So, we're working together with the government to ensure that we have a strategy in place that is aerospace-specific and meets the needs of aerospace to match skill sets with the opportunities that are there," said Mueller.
Mueller also thinks it's a good idea to build awareness to create job pipelines into the industry. The AIAC works with colleges, universities, and its provincial partners to do so.
This willingness to create consensus is perhaps the driver of a recent survey that showed that nine out of 10 Canadians placed a high value on the aerospace sector.
It's something that Mueller is proud of.
"I think it's pretty clear that Canadians understand the high-value jobs that aerospace brings to the country. And we're an industry that is very export-intensive, with 80 per cent of what we produce being exported. And so, there's a real opportunity to contribute to the global economic recovery," said Mueller.
Government's ideal role is partnering with the industry on a national aerospace strategy that takes into account all of the Vision 2025 priorities and defines the role that Canada is going to play in the global aerospace sector.
Editor Joe Thompson can be reached at jthompson@canadianmetalworking.com.
Aerospace Industries Association of Canada, www.aiac.ca